About us
Faster and easier decision making. That's what we needed. We decided to build a small web-application for ourselves to make group decisions amazingly easy. And then our friends yelled for a tool for everybody.
And here it is: tricider, easy brainstorming and voting just for you.
We want to improve collaboration. All across the globe brainstorming and decision making shall be quick and convenient. Do you agree? It's your turn. Become part of the tricider community and spread the good news!
Our young company is seated in the midst of Berlin's vibrant start-up scene. That's where we give free rein to our creativity and develop tricider according to your needs.
The Team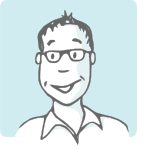 Nicolas Graf von Kanitz
Nico realizes our ideas. He is the man when it comes to design and user-interface. Nico studied technical engineering and management. During his studies he already worked as a webdesigner. Now he puts all his heart into our new project.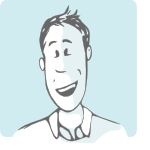 Stephan Eyl
Stephan is our creative mind. He is a volcano of ideas and builds castles in the sky. With his know-how as a studied technical engineer & manager and experience he leads our project into the right direction. He is also responsible for the product management and the support. Do you have a question? He will help you.