More control. More functions. For Free.
Lost the link to a tricision? Voted for the wrong idea? With myTricider you've got in under control. In your overview you see all the questions that you created or in which you participated. And you can edit your posts anytime. Check it out now!
tricision dashboard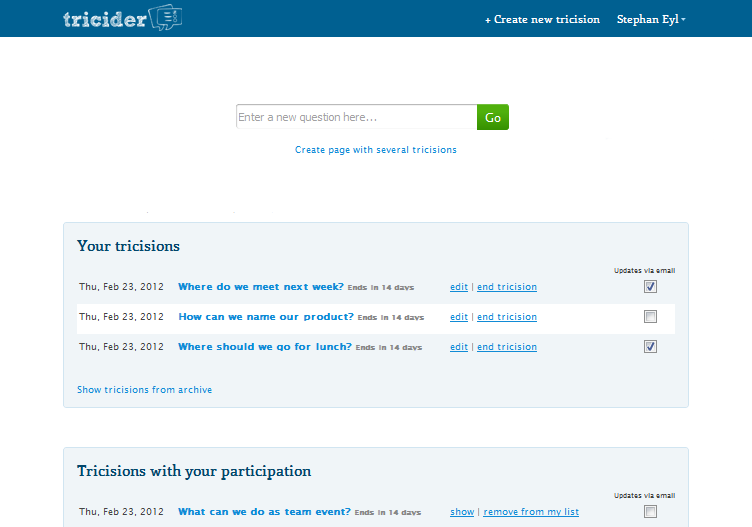 Corrections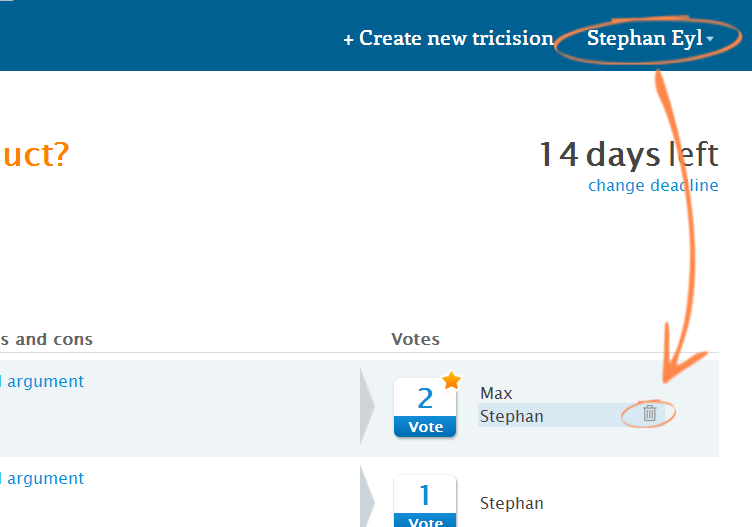 Click to enlarge
Sign-up now, it's free!
Overview of all tricisions
Edit your inputs
Manage email updates
Tricision archive